PRAY FOR JAPAN PROJECT
Thank you LACES students, family and faculty members! We have raised $4,064.56 in Spring. We have done various fundraising, such as homeroom collection, yard sale, bake sale and Pray for Japan bracelet sale. 100% was donated to Japan Society. Thank you for all your help! Together we can make a difference. Ikuma sensei


Student Projects
Students created various projects to send encouragement to Japan. One of the projects was to reach the music composer of Pokemon. The project put together a photo album of Japanese class activities for Pray for Japan fundraising, and now it is up on his website.
Two of the students' work (composer's website and a stop motion animation titled A letter from Tadashi) were shared at the "ARIGATO Appreciation Reception," held on September 7 in Little Tokyo. Consulate General of Japan says "I am heartened by all that LACES' students did in order to help survivors, including raising significant funds. On behalf of the Japanese government, I express appreciation to them and to the teachers and administrations who encouraged and guided them. Sincerely, Takehiko Wajima, Consul and Director."
Great work everyone! Remember, this is just a beginning of the project. It will be a long time to get Japan rebuild.
ANNOUNCEMENTS
November 3rd Bunka no Hi
We celebrated Bunka no Hi (Culture Day) with Mrs. Takako Sasaki, a Kimono instructor. She visited our World of Language class and gave us a lecture on history of kimono and demonstrated how to put on a kimono. Mr. Boger and Ms. Locket were the lucky models. Thank you so much!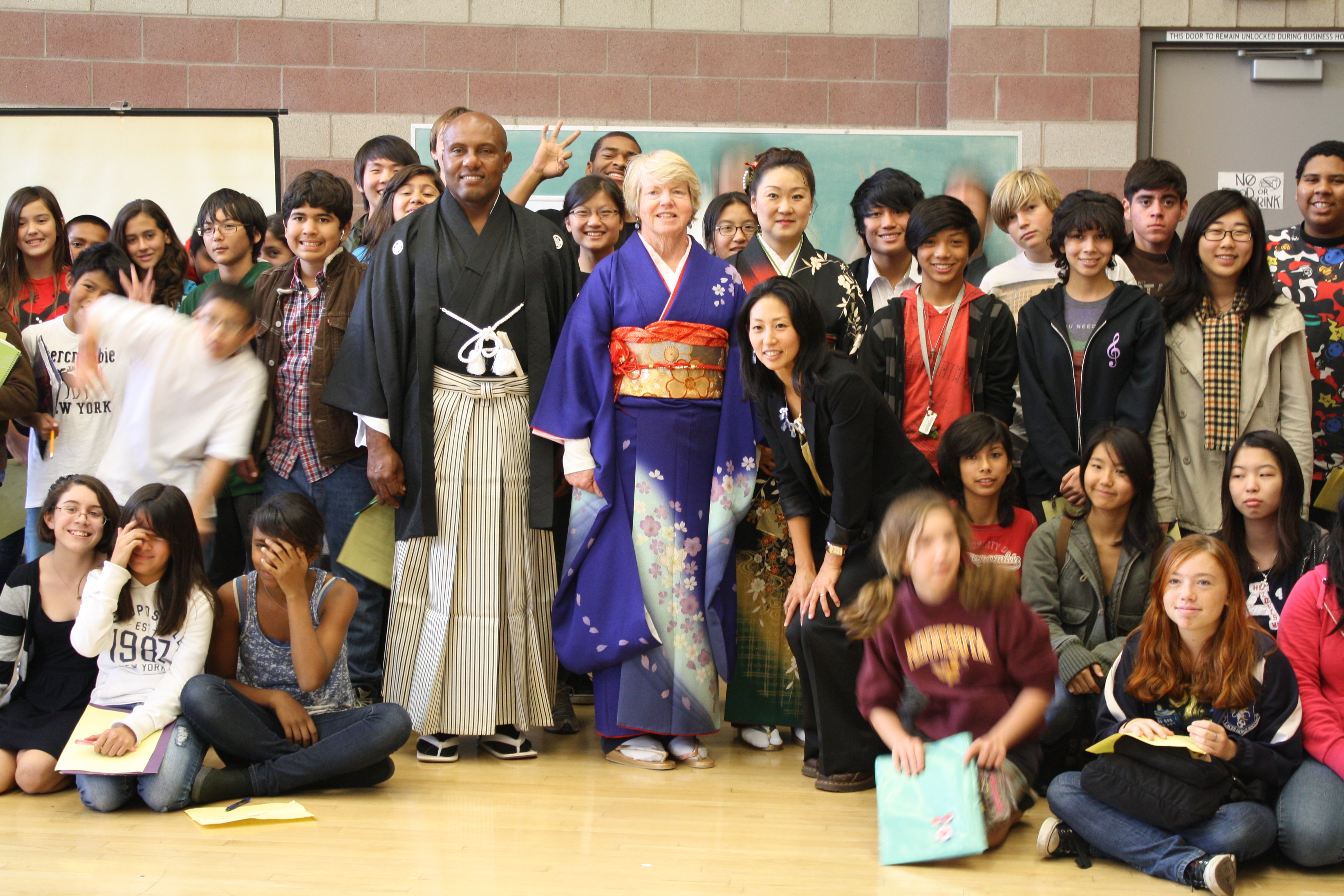 Photos from various events, such as Pray for Japan fundraisers, Japan trips and Undookai (field day) are posted here.