LACES Spring GALA

The LACES Spring Gala is coming up on Saturday evening March 7, at Luminaria's in Monterey Park.
This is a major fundraising effort for our school, and a most enjoyable evening. Watch the Yahoo group for more announcements, and hope to see you there. (Click link to download forms.)
Student Data Privacy
Please read this District letter regarding Student Data Privacy
LACES Wish List

Click here to see what you can do to support LACES. The Wish List gives you information of departmental needs (novels, supplies for Culinary Arts) and general items needed all the time (kleenex, hand sanitizer, paper). Check back regularly! http://laceswishlist2.blogspot.com/
DIRECT DONATION DRIVE 2014-2015
Please support our school with a Direct Donation!
< Click here for more info and forms
Deferred Action for Childhood Arrivals/Parental Accountability

See the attached letter for information regarding the president's administrative reforms.
FOL Frequently Asked Questions

Are you confused by all the lingo people throw around at LACES? Here is a quick reference guide to some common language used on campus.
Alleged Employee Misconduct
Please see the attached two letters explaining the reason for removing an employee on 12/10/14 and an employee on 12/12/14
Sports Calendar

Lunch Applications
Use this link to apply for free or reduced lunch.
http://cafe-la.lausd.net/new-online_meal_application
First Mailing

Here are the documents that are being mailed to each household.
Student wins a Defibrillator for the School
Jesse Waldman, 6th grader, entered a video in the contest sponsored by Parent Heart Watch. Thanks to Jesse the school will receive a much needed AED.
AP Students, Scores Online July 5th!

View your scores and send them to colleges. Also, learn about AP awards and get answers to all your score-related questions.
New District Parent Portal

This fall, the District will launch the LAUSD PASSport, which will provide all LAUSD K-12 parents/guardians secure 24/7 online access to essential student data that will help them better support their child's academic success.
HS Sports Participation Forms
Here are the 5 required forms for participation in any LACES sports team. ALL must be filled in, signed and returned.
Turn Your Old Vehicle into a Tax Deduction and Cash for LACES!

Consider donating your unwanted car, truck, or boat to LACES. This vehicle donation program is a great way to support your child's school AND get a deduction on your taxes.





GET INVOLVED!
VOLUNTEER YOUR TIME AND MAKE A DIFFERENCE FOR OUR SCHOOL!




HS Science Bowl Shines

The high school regional Science Bowl competition took place this past weekend at LADWP. We had 2 teams in the 42 team competition. Our "A" team, with a 5 and 1 round robin record made it to the play-offs (best 16 teams), and eventually finished in the top 8 bracket. Our "B" team finished with a 3 and 3 record in the round robin. North Hollywood won the regional.
MS Science Bowl Team Does It Again!!

We had two teams compete in the Los Angeles Regional Science Bowl competition at CSULA. 18 teams total competed. Our B team finished in the top 6, and our A team won, so the team has been invited to D.C. again.
Robotic Team Advances with 2nd Place Win

The LACES robotics team "Go Unicorns!" participated in the first qualifying round of the First Lego League in Thousand Oaks on November 23rd. Out of 21 teams participating, our team won second place in the Robot Design, and we are one of the six teams moving to the next round, which will take place on December 13th, at La Canada High School. The team has worked very hard, and we are delighted with their success.
Commended Students in the 2015 National Merit Scholarship Program


LACES is one of the winners of the 2013-2014 Student Leadership in Human Relations Awards.

The Commission on Human Relations, Diversity and Equity will honor LACES for our outstanding effort to support human relations concerns in our school community:
Albert Kim wins Culinary Arts Scholarship!

It's my pleasure to announce that Albert Kim, graduating senior, was awarded $110,624 in CCAP (Careers through Culinary Arts Program) scholarships. He's going off to Johnson and Wales in the Fall.
Border Grille Internship!!

Congratulations to 12th grader, Nia Seamster, who won a district culinary competition this semester and has earned a prestigious paid internship with the Border Grille in Santa Monica.
All-City Tennis Champion

Congratulations to 10th grader, Zac Brodney who has won his 2nd year CIF All City Tennis Championship. Our hats are off to you for a wonderful accomplishment and a job very well done.
Get Lit: Words Ignite!!

Last Thursday at the Los Angeles Theatre Center, our LACES students advanced to the Semi-Final round, beating out teams from 12 other Los Angeles County schools. And our very own Ryan Longmuir made it to the finals. performing to a packed house at the Ebell Theater on Saturday night.
2014 National YoungArts Winner

Briana Williams (12th grade) was named a National YoungArts Foundation Winner. YoungArts recognizes and supports America's most talented 15-18 year olds in the visual, literary and performing arts.
Speech and Debate Shines at the Orator's Cup
Sophomore Jared Stone was the RUNNER-UP in Impromptu Speaking, 5th Place in Congressional Debate, and 6th Place in Spontaneous Argumentation!
Sophomore Austin Moore was the CHAMPION in Original Prose and Poetry, the RUNNER-UP in Original Oratory, and the RUNNER-UP in Oratorical Interpretation!

Jared Stone was ranked as the 3rd BEST OVERALL COMPETITOR in Los Angeles high school Speech!
US Presidential Scholars Program

Stefano Rumi was selected as a 2014 U.S. Presidential Scholar. This is an extremely high honor. Congratulate him as he heads to the White House!
Show All »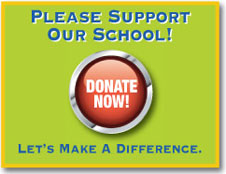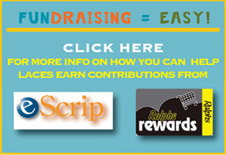 Click to join LACES Yahoo! E-Group