Senior Transcripts

All 12th graders were given a copy of their transcript on Wednesday, Oct. 29th. Please read the transcript carefully. If you believe that it is not correct, then please see your counselor immediately.
Ten Week Progress Reports

Ten Week Progress Reports were mailed home on Tuesday, Oct. 14. Please call the attendance office if you have not received it yet.
Sports Calendar

Lunch Applications
Use this link to apply for free or reduced lunch.
http://cafe-la.lausd.net/new-online_meal_application
DIRECT DONATION DRIVE 2014-2015
Please support our school with a Direct Donation!
< Click here for more info and forms
LACES Wish List

Click here to see what you can do to support LACES. The Wish List gives you information of departmental needs (novels, supplies for Culinary Arts) and general items needed all the time (kleenex, hand sanitizer, paper). Check back regularly! http://laceswishlist2.blogspot.com/
Yosemite Trip - 2015

YOSEMITE TRIP - Current 7th Graders (2014-15)
First Mailing

Here are the documents that are being mailed to each household.
Student wins a Defibrillator for the School
Jesse Waldman, 6th grader, entered a video in the contest sponsored by Parent Heart Watch. Thanks to Jesse the school will receive a much needed AED.
AP Students, Scores Online July 5th!

View your scores and send them to colleges. Also, learn about AP awards and get answers to all your score-related questions.
New District Parent Portal

This fall, the District will launch the LAUSD PASSport, which will provide all LAUSD K-12 parents/guardians secure 24/7 online access to essential student data that will help them better support their child's academic success.
Faculty Votes to Change the Bell Schedule

The days of 'A' and 'B' weeks are gone. Welcome to 'Odd" and 'Even' days. Every Tuesday is an early out Tuesday. See the attachment to see the bell schedule for 2014-15.
Turn Your Old Vehicle into a Tax Deduction and Cash for LACES!

Consider donating your unwanted car, truck, or boat to LACES. This vehicle donation program is a great way to support your child's school AND get a deduction on your taxes.
#1 School in Los Angeles Area

LACES continues to move up in the Washington Post's annual ranking of the most challenging high schools in the nation. This year LACES is #40 in the nation, #5 in the state and #1 in the Los Angeles area of most challenging high schools. The Polytechnic School and Harvard-Westlake are #2 and #3 in the Los Angeles area.
Athletic Liability Advisory
LACES does not sponsor any out of season athletic teams, nor do such teams have sanction for these activities from the California Interscholastic Federation, Los Angeles City Section, or the Los Angeles Unified School District. Click to read more.
Grad Nite, Over-night trips, and related activities


WOW! LACES College Center is now Tweeting.

Follow the LACES College Center on Twiiter @CenterLaces to get daily tweets about upcoming events and reminders from the College Center.
What is an Excuseable Absence & Planned Absence Form

Students who have more than 3 absences that are not excused WILL receive a truancy letter. Please read the list of acceptable reasons for being absent.
Novels Needed

A = Cookie Program

Mrs. Beasley's and Cheryl's Cookies offer free cookies to LACES students.
Thank you Mrs. Beasley's and Cheryl's Cookies for supporting LACES





GET INVOLVED!
VOLUNTEER YOUR TIME AND MAKE A DIFFERENCE FOR OUR SCHOOL!


Halloween Contest (Special Schedule)
Date: 10/31/2014

Math Interim Assessment
Date: 10/31/2014

BPO Breakfast for Faculty
Date: 10/31/2014, 7:30 AM

–

12 PM
Location: Room 103

Unicef Trick or Treat Fundraiser (Leadership)
Date: 10/31/2014, 8 AM

–

8:30 AM
Location: Homerooms

Halloween Contest Event
Date: 10/31/2014, 2 PM

–

3 PM
Location: LACES Zone



Commended Students in the 2015 National Merit Scholarship Program


LACES is one of the winners of the 2013-2014 Student Leadership in Human Relations Awards.

The Commission on Human Relations, Diversity and Equity will honor LACES for our outstanding effort to support human relations concerns in our school community:
Albert Kim wins Culinary Arts Scholarship!

It's my pleasure to announce that Albert Kim, graduating senior, was awarded $110,624 in CCAP (Careers through Culinary Arts Program) scholarships. He's going off to Johnson and Wales in the Fall.
Border Grille Internship!!

Congratulations to 12th grader, Nia Seamster, who won a district culinary competition this semester and has earned a prestigious paid internship with the Border Grille in Santa Monica.
All-City Tennis Champion

Congratulations to 10th grader, Zac Brodney who has won his 2nd year CIF All City Tennis Championship. Our hats are off to you for a wonderful accomplishment and a job very well done.
Get Lit: Words Ignite!!

Last Thursday at the Los Angeles Theatre Center, our LACES students advanced to the Semi-Final round, beating out teams from 12 other Los Angeles County schools. And our very own Ryan Longmuir made it to the finals. performing to a packed house at the Ebell Theater on Saturday night.
2014 National YoungArts Winner

Briana Williams (12th grade) was named a National YoungArts Foundation Winner. YoungArts recognizes and supports America's most talented 15-18 year olds in the visual, literary and performing arts.
Speech and Debate Shines at the Orator's Cup
Sophomore Jared Stone was the RUNNER-UP in Impromptu Speaking, 5th Place in Congressional Debate, and 6th Place in Spontaneous Argumentation!
Sophomore Austin Moore was the CHAMPION in Original Prose and Poetry, the RUNNER-UP in Original Oratory, and the RUNNER-UP in Oratorical Interpretation!

Jared Stone was ranked as the 3rd BEST OVERALL COMPETITOR in Los Angeles high school Speech!
US Presidential Scholars Program

Stefano Rumi was selected as a 2014 U.S. Presidential Scholar. This is an extremely high honor. Congratulate him as he heads to the White House!
MS Science Bowl finishes in the Top 12 in the Nation!!

Congratulations to our amazing Science Bowl team. They made it to the National Science Bowl competition in Washington team and finished in the top 12 in the nation. A huge shout out to team members: Murad Avliyukulov, Connor Robertson, Max Lanter, Henry Basu, and Jonathan Luo. And let's not forget their terrific teacher and coach, Mr. Mukai.
2015 National Merit Scholarship Recognition

LACES has 21 students who qualified for the 2015 National Merit Scholarship Program. Nationwide, only 50,000 students qualified out of 1.5 million students.
Academic Pentathlon finishes 2nd in the County

One of the LACES 8th grade teams took 2nd place in both overall team performance and Superquiz. All three 8th grade teams finished in the top ten teams in their division.
Show All »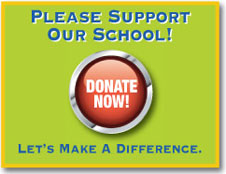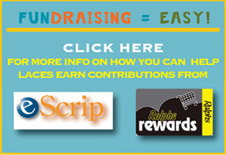 Click to join LACES Yahoo! E-Group