Incoming 6th Grade Class Picnic

Calling All Incoming
LACES 6th Grade Families!
Helpful Information for Senior Graduation on Thursday, 6/4/15
Seniors, please arrive at the Auditorium at East Los Angeles College between 3:30 and 4:00 p.m. on Thursday, June 4th. Doors will open for guests at 4:30 p.m. Below is some helpful information about the Auditorium at East Los Angeles College.
Information about Gold/Silver Scholars (A Night of Academic Excellence)

Safe Storage of Firearms

The purpose of this memorandum is to inform and to remind parents and legal guardians of all students in LAUSD of their responsibilities for keeping firearms out of the hands of children as required by law. Please read the attachment for more information.
Two classrooms will be converted to Chemistry Labs!
I am pleased to share with you that this week the Board of Education approved the science lab conversion project for LACES. This much needed $4 million project will convert two existing classrooms into two high school chemistry laboratories and is scheduled to be finished in Spring 2017.
Passing of Vicki Roberts, Parent

It is with great sadness that I report the passing of Vicki Roberts. Vicki was the mother of Deshawn Roberts, an 11th grade student here at LACES. In addition Vicki was a very active parent volunteer on campus. She worked tirelessly to have a positive influence on campus. She served as a co-chair of the Black Parent Organization. Her funeral will be held on Thursday, May 14th at New Bethel Church located at 7904 S. Hooper Ave in Los Angeles.
Looking for Host Families
The LACES World Language Department is looking for a few families to host a teacher from Spain next Fall. More information is included in the attached letter. Contact Ms. Garcia if you are interested.
Japanese Class receives JBA Grant of $2,300

The Japanese class put together their very first dance project with the help of the Japanese Business Association (JBA). 24 students in colorful festival wear, Happi coats, and resonating the sound of Taiko drums awed the audience at the International Fair on Friday, March 27, 2015. The grant purchased 24 happi coats and 2 taiko drums. The next performance is coming up on Undokai field day on May 21st. Thank you, JBA!!
You can see the video at the bottom of the page at http://www.lacesmagnetschool.org/apps/pages/index.jsp?uREC_ID=58457&type=u
INCOMING 6TH GRADE FAMILIES
INCOMING 6TH GRADE FAMILIES: Please join the LACES2022 Yahoo group. This will be your main method of communication between 6th grade families. Email holly.cantos@gmail.com to join.
ADL's Mission to Washington D.C.

The Anti-Defamation League (ADL)'s Los Angeles office is now accepting applications for the 2015 National Youth Leadership Mission to Washington, D.C.
Student Data Privacy
Please read this District letter regarding Student Data Privacy
LACES Wish List

Click here to see what you can do to support LACES. The Wish List gives you information of departmental needs (novels, supplies for Culinary Arts) and general items needed all the time (kleenex, hand sanitizer, paper). Check back regularly! http://laceswishlist2.blogspot.com/
DIRECT DONATION DRIVE 2014-2015
Please support our school with a Direct Donation!
< Click here for more info and forms
Deferred Action for Childhood Arrivals/Parental Accountability

See the attached letter for information regarding the president's administrative reforms.
FOL Frequently Asked Questions

Are you confused by all the lingo people throw around at LACES? Here is a quick reference guide to some common language used on campus.
Sports Calendar

Lunch Applications
Use this link to apply for free or reduced lunch.
http://cafe-la.lausd.net/new-online_meal_application
First Mailing

Here are the documents that are being mailed to each household.
Student wins a Defibrillator for the School
Jesse Waldman, 6th grader, entered a video in the contest sponsored by Parent Heart Watch. Thanks to Jesse the school will receive a much needed AED.
AP Students, Scores Online July 5th!

View your scores and send them to colleges. Also, learn about AP awards and get answers to all your score-related questions.





GET INVOLVED!
VOLUNTEER YOUR TIME AND MAKE A DIFFERENCE FOR OUR SCHOOL!




LACES Alum is an Astro-Physicist

Meet the 63rd Black Woman in American History with a Physics Ph.D.
Dr. Chanda Prescod-Weinstein is a 32-year-old theoretical astrophysicist at the Massachusetts Institute of Technology. She is a graduate of LACES.
http://www.huffingtonpost.com/2015/06/24/chanda-prescod-weinstein_n_7574020.html
DWP Art Competition Winners

Seventh Graders Kelly Chang and Anastasia Papyrani won the second and third place prizes in the DWP Art Competition about conserving water. Kelly won $75 and Anastasia won $50.
Congratulations Speech and Debate Team!

LACES Speech and Debate Team members Ruby Scanlon (9th grade) and Julia Dworetzky (10th grade) placed 1st and 2nd in the 2015 Spring Jewish Girls Congress Tournament held April 23rd. They debated whether schools should be allowed to use social media to determine students' eligibility for admission.
https://www.forensicstournament.net/sgjc/15/home/
National Merit Scholarship Program

LACES is proud to have 14 students qualify for the 2016 National Merit Scholarship Program.
Gates Millenium Scholarship Winner

Chibunkem Ezenekwe is a Gates Millenium Scholar Winner! This prestitious scholarship will provide support for the cost of education by covering unmet need and self-help aid, including graduate school funding for continuing Scholars in the areas of computer science, education, engineering, library science, mathematics, public health or science.
Another Warren Christopher Scholarship Winner!

For the fifth year in a row, a LACES student has won the Warren Christopher Scholarship. Congratulations to Ellie Kim! This is a four-year scholarship. Students receive $5,000 per-year in scholarship funds for a maximum of four years of college.
2015 National YoungArts Foundation Winner
Congratulations to Pearl Thompson for being selected a National YoungArts Foundation winner.
Students excel at ProStart Competion

Thanks to Ms. Phillips' leadership the following students had a wonderful experience at the Prostart Competition: Arlan Engin, Brittany Ruiz, Steve Woo, Chris Porter, Meagan Silverman, Bavley Mobarak, Lucy Zelaya, Samantha Gaytan, Genesis Velasco, Michael Kreidamn, Mae Gleeson, and Sandra Barrera
Speech and Debate Team achieves Charter Status

Our very independent students who have against all obstacles successfully have created a Speech and Debate team that has proudly attained charter status. Charter status is the highest school membership honor in the National Forensic Leagues. Achieving this honor earns our program a place among the best programs in the nation. Our program has demonstrated excellence in attaining new members and degrees. Our students are to be commended.
Students Shine at MathCounts!!!

A team of our very own mathletes competed and performed very well at the state level of the MathCounts competition. A big congratulations to the team: Jonathan Luo, Samuel Lee, Sage Iwamoto, and Bryan Pyo. And also a special congratulations to an amazing LACES senior, Ellen Kulinsky, who coached the team.
HS Science Bowl Shines

The high school regional Science Bowl competition took place this past weekend at LADWP. We had 2 teams in the 42 team competition. Our "A" team, with a 5 and 1 round robin record made it to the play-offs (best 16 teams), and eventually finished in the top 8 bracket. Our "B" team finished with a 3 and 3 record in the round robin. North Hollywood won the regional.
MS Science Bowl Team Does It Again!!

We had two teams compete in the Los Angeles Regional Science Bowl competition at CSULA. 18 teams total competed. Our B team finished in the top 6, and our A team won, so the team has been invited to D.C. again.
Show All »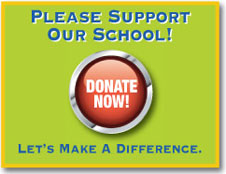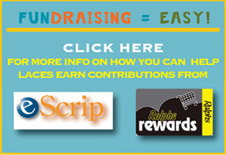 Click to join LACES Yahoo! E-Group