LACES Annual Calculus Camp
Our LACES AP Calculus students will be heading to Calc Camp at the end of this week for a weekend of learning. Check here for important documents.
Japanese Class receives JBA Grant of $2,300

The Japanese class put together their very first dance project with the help of the Japanese Business Association (JBA). 24 students in colorful festival wear, Happi coats, and resonating the sound of Taiko drums awed the audience at the International Fair on Friday, March 27, 2015. The grant purchased 24 happi coats and 2 taiko drums. The next performance is coming up on Undokai field day on May 21st. Thank you, JBA!!
You can see the video at the bottom of the page at http://www.lacesmagnetschool.org/apps/pages/index.jsp?uREC_ID=58457&type=u
WASC Midterm Review
The Visiting Committee will be on campus Tuesday, April 21st for our midterm review. Parents are welcome to speak to the committee at 8am.
INCOMING 6TH GRADE FAMILIES
INCOMING 6TH GRADE FAMILIES: Please join the LACES2022 Yahoo group. This will be your main method of communication between 6th grade families. Email holly.cantos@gmail.com to join.
ADL's Mission to Washington D.C.

The Anti-Defamation League (ADL)'s Los Angeles office is now accepting applications for the 2015 National Youth Leadership Mission to Washington, D.C.
School Experience Survey

School Experience Surveys should be completed by staff, parents and students attending LAUSD schools by going to http://schoolsurvey.lausd.net no later than April 10.
LACES' Musical - The 25th Annual Putnam County Spelling Bee

Shoestring Theater Company.

The 25th Annual Putnam County Spelling Bee
This Saturday, March 21st

There are 2 performances at 3pm and 7pm in the LACES Auditorium
Food and Snacks will be served to raise money for the Drama Program.
Tickets are $5 at the door.

There are 2 full casts so feel free to see BOTH shows and support LACES Theater!!
Big Eat

What is LACES BIG EAT? The BIG EAT is simple.
On Thursday, April 9 there will be five restaurants in Los Angeles dedicated to fundraising for our school. Meaning, you and your family show up, enjoy a great meal and they will give a portion of the proceeds to Friends of LACES. (Click for more details)
LACES Silent Auction

Here is your chance to bid on LA Kings tickets, Princeton Review Course, and/or a Summer week in a Lake Tahoe Home. Click on the link for more information.
Student Data Privacy
Please read this District letter regarding Student Data Privacy
LACES Wish List

Click here to see what you can do to support LACES. The Wish List gives you information of departmental needs (novels, supplies for Culinary Arts) and general items needed all the time (kleenex, hand sanitizer, paper). Check back regularly! http://laceswishlist2.blogspot.com/
DIRECT DONATION DRIVE 2014-2015
Please support our school with a Direct Donation!
< Click here for more info and forms
Deferred Action for Childhood Arrivals/Parental Accountability

See the attached letter for information regarding the president's administrative reforms.
FOL Frequently Asked Questions

Are you confused by all the lingo people throw around at LACES? Here is a quick reference guide to some common language used on campus.
Alleged Employee Misconduct
Please see the attached two letters explaining the reason for removing an employee on 12/10/14 and an employee on 12/12/14





GET INVOLVED!
VOLUNTEER YOUR TIME AND MAKE A DIFFERENCE FOR OUR SCHOOL!


ODD DAY
Date: 4/27/2015

Smarter Balance ENGLISH Testing (6,7&8)
Date: 4/27/2015
Location: 7th/8th Grade in English Classes, 6th Grade in Academic Literacy

Metamorphosis Rehearsal
Date: 4/27/2015, 3 PM

–

5 PM
Location: Dance Room/Auditorium

CST SCIENCE Testing (Grade 10)
Date: 4/28/2015
Location: English Classes

Smarter Balance ENGLISH Testing (6,7&8)
Date: 4/28/2015
Location: 7th/8th Grade in English Classes, 6th Grade in Academic Literacy



National Merit Scholarship Program

LACES is proud to have 14 students qualify for the 2016 National Merit Scholarship Program.
Gates Millenium Scholarship Winner

Chibunkem Ezenekwe is a Gates Millenium Scholar Winner! This prestitious scholarship will provide support for the cost of education by covering unmet need and self-help aid, including graduate school funding for continuing Scholars in the areas of computer science, education, engineering, library science, mathematics, public health or science.
Another Warren Christopher Scholarship Winner!

For the fifth year in a row, a LACES student has won the Warren Christopher Scholarship. Congratulations to Ellie Kim! This is a four-year scholarship. Students receive $5,000 per-year in scholarship funds for a maximum of four years of college.
2015 National YoungArts Foundation Winner
Congratulations to Pearl Thompson for being selected a National YoungArts Foundation winner.
Students excel at ProStart Competion

Thanks to Ms. Phillips' leadership the following students had a wonderful experience at the Prostart Competition: Arlan Engin, Brittany Ruiz, Steve Woo, Chris Porter, Meagan Silverman, Bavley Mobarak, Lucy Zelaya, Samantha Gaytan, Genesis Velasco, Michael Kreidamn, Mae Gleeson, and Sandra Barrera
Speech and Debate Team achieves Charter Status

Our very independent students who have against all obstacles successfully have created a Speech and Debate team that has proudly attained charter status. Charter status is the highest school membership honor in the National Forensic Leagues. Achieving this honor earns our program a place among the best programs in the nation. Our program has demonstrated excellence in attaining new members and degrees. Our students are to be commended.
Students Shine at MathCounts!!!

A team of our very own mathletes competed and performed very well at the state level of the MathCounts competition. A big congratulations to the team: Jonathan Luo, Samuel Lee, Sage Iwamoto, and Bryan Pyo. And also a special congratulations to an amazing LACES senior, Ellen Kulinsky, who coached the team.
HS Science Bowl Shines

The high school regional Science Bowl competition took place this past weekend at LADWP. We had 2 teams in the 42 team competition. Our "A" team, with a 5 and 1 round robin record made it to the play-offs (best 16 teams), and eventually finished in the top 8 bracket. Our "B" team finished with a 3 and 3 record in the round robin. North Hollywood won the regional.
MS Science Bowl Team Does It Again!!

We had two teams compete in the Los Angeles Regional Science Bowl competition at CSULA. 18 teams total competed. Our B team finished in the top 6, and our A team won, so the team has been invited to D.C. again.
Robotic Team Advances with 2nd Place Win

The LACES robotics team "Go Unicorns!" participated in the first qualifying round of the First Lego League in Thousand Oaks on November 23rd. Out of 21 teams participating, our team won second place in the Robot Design, and we are one of the six teams moving to the next round, which will take place on December 13th, at La Canada High School. The team has worked very hard, and we are delighted with their success.
Commended Students in the 2015 National Merit Scholarship Program


LACES is one of the winners of the 2013-2014 Student Leadership in Human Relations Awards.

The Commission on Human Relations, Diversity and Equity will honor LACES for our outstanding effort to support human relations concerns in our school community:
Show All »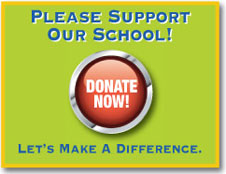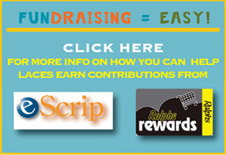 Click to join LACES Yahoo! E-Group