The LACES B&N Bookfair

The LACES B&N Bookfair Is Coming! Shop for the holidays and earn money for LACES by using Bookfair ID # 11218229 on Saturday, December 14th at Barnes & Noble The Grove (3rd & Fairfax) OR online from anywhere at www.barnesandnoble.com from December 14th-19th. Also, don't miss performances by LACES' own fantastic LA VoiCES Choir at 2 p.m. and 3 p.m. at B&N The Grove.
Walk To End Alzheimer's
Sunday Morning, November 3rd
Century Park in Century City
GET INVOLVED!
VOLUNTEER YOUR TIME AND MAKE A DIFFERENCE FOR OUR SCHOOL!


Winter Grams on Sale
Date: 12/9/2013
Location: in Student Store

BPO Meeting
Date: 12/9/2013
Time: 6:30 PM

–

8:00 PM
Location: Library

Winter Grams on Sale
Date: 12/10/2013
Location: in Student Store

Faculty Meeting
Date: 12/10/2013
Time: 3:15 PM

–

4:15 PM

Winter Grams on Sale
Date: 12/11/2013
Location: in Student Store



LACES' Girls Volleyball Team takes CIty CIF Championship

LACES' Girls defeat Elizabeth Learning Center for the City Div IV/V Title by a score of 3-0 on 11/23/13. Next: the Girls will play in State Sectionals.
LACES' Student Jacqueline Uy meet First Lady Michelle Obama at White House Arts/Humanities Award Ceremony


2014 National Merit Scholarship Program - SEMIFINALISTS

LACES is proud to announce that seven of our students have advanced as Semifinalists in the 2014 National Merit Scholarship Program
Student Author
Congratulations to LACES student Malia Walker. Her first book, "Where's That Little Fluffy Furry Thing That Looks Like Me", has just been published. It is an extraordinary story about how one deals with the death of a beloved pet. The book can be ordered on amazon or checked out of our school library
America's Most Challenging High Schools

Once again LACES has been ranked as one of the most challenging high schools in the state and nation by the Washington Post. This year LACES was ranked #7 in California and #57 in the nation. The index score is the number of college-level tests given at a school in 2012 divided by the number of graduates that year. Also noted are the percentage of students who come from families that qualify for lunch subsidies (Subs. lunch) and the percentage of graduates who passed at least one college-level test during their high school career, called equity and excellence, (E&E). A (P) next to the school's name denotes a private school.
10th Grade CAHSEE Results

Every 10th Grader passed the English portion of this year's California High School Exam. All but one 10th grader passed the math portion. All students are required to passed this exam in order to be eligible to graduate. This is an amazing result and we are extremely proud of our outstanding students and staff!
The Cans That Saved Choir
This story is a must read for entire LACES community, but especially for any parent that isn't sure whether their idea in helping LACES might actually work.
Show All »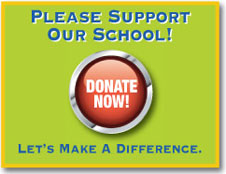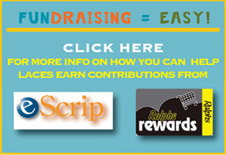 Click to join LACES Yahoo! E-Group